Coaching
---
ARE YOU INTERESTED IN COACHING??? THEN WE NEED YOU...
If you indicated on your child's registration that you were interested in coaching or even recently thought about coaching (either Head Coach or Assistant Coach) you must complete the required forms in order to be considered. All applications received before to the due date will be considered prior to any late applicants. The coach application form, and indication of 'Head Coach' or 'Assistant Coach' up to and including your Current Level of Certification, is mandatory. All other fields on this form are at the applicant's discretion. Please note that applications will be considered in their entirety, so include all information that is to be considered when applying for a Head Coach or Assistant Coach position.
APPLICATION DUE DATE: August 23rd, 2021
The SGRA Coach Application Form and Ringette Alberta Screening Disclosure Form have now been updated to the SGRA Website. You can find them listed under the Forms & Documents tab.


Please complete and submit both forms to coaching@sprucegroveringette.com before the start of the on-ice sessions.
---
CONTACT
Director of Coaching Development and Assessment at coaching@sprucegroveringette.com
---
2021-2022 Season Coach Meetings:
COACH/MANAGER U12-U19 - TBD
COACH/MANAGER MEETING U10 - TBD
---
Team Staff Requirements:
Please use this link below to see what is required for you and your coaching staff in the 2021-2022 Ringette Season:
---
Coaching Clinics:
Please use the link below to see what clinics are available for your coaching certifications. All certifications for your division and level are required by Dec 15 2021.
Ringette Alberta Coaching Clinics
---
COACH and MANAGER INFORMATION HANDBOOK
Click here for the SGRA handbook or go to the Forms & Documents tab
---
RINGETTE CANADA COACHING TOOLS
Ringette Canada has revised their Ringette Canada Coaching Website ... take a look!
Ensure you register (free) to access additional coaching resources.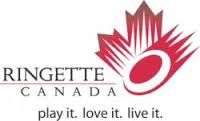 ---
DIVISION PRACTICE GUIDES

U10 Practice Guide, courtesy of Ringette Canada
U12 Practice Guide, courtesy of Ringette Canada
U14 Practice Guide, courtesy of Ringette Canada
U16 & U19 Practice Guide, courtesy of Ringette Canada
Practice Plan Template
---
RINGETTE CANADA OFFICIAL RULES
Ringette Canada Official Rules
---
COACH CLINIC EXPENSE REIMBURSEMENT PROCESS
Coaches & Managers, for reimbursement for any coaching or managers clinics taken for the 2013-2014 season, please forward the receipts for those courses. To forward these documents, you can scan and email the documents to our treasurer or mail them to our association mailing address found in our "Contact" tab.
Coaches, reimbursement will be paid out, in full, once confirmation of course attendance and confirmation that the MED online module has been completed. Managers, reimbursement will be paid out, in full, once completion of the course is confirmed. For both, please submit, along with your receipts, the Expense Claim

---
CANCELLATION OF PRACTICE ICE POLICY

Please note that the ice scheduler requires at least FIVE days notice for cancellation of practice ice. If you cannot use your designated practice ice, you are required to try and find another team to take it. Any alterations to the schedule need to be reported to the Ice Scheduler.
---