Apparel Store OPEN!!!
---
---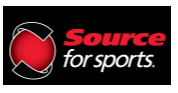 ---
Hello,
The SGRA Apparel store is ready to open! We are working with St. Albert Source for Sports for the 2020-2021 Season. I have attached the link to the store so that you may start shopping!
All orders will be placed through the Team Manager directly through the store link. Team Managers are also asked to contact the store to go in and arrange for sizing. There is no sizing information on the site as we will not be using sizers due to Covid and the rules we need to follow. Team Managers will also be the contact when orders are finished and ready for pick up. Please submit one payment for your orders directly from your team account. Deadline for orders is Friday January 29, 2021. The contact that I have been working with is Steve Randall, 780-458-0000. Orders will be placed by Steve every Friday, please allow up to 4 weeks for delivery.
I look forward to seeing our teams sporting their new apparel this season!
Sincerely,
Tara Bogusky
SGRA Apparel Coordinator