To All SGRA Members
---
---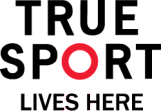 ---
To Our Members,
Finally, games are underway! Most of you by this weekend should have games scheduled. We have all, especially the athletes, been looking forward to this for quite some time now.
SGRA would like to first thank all of our volunteers who have helped us get this far. Without our executive, directors, coaches, volunteers, etc. none of this year would be possible.
SGRA would also like to thank the parents and the athletes for being patient and understanding throughout the process from the beginning of this unprecedented year. It has come with challenges, hurdles and a bit of frustration naturally but we must though, continue to stay positive and upbeat throughout all the obstacles and unordinary situations that we will ultimately face this year.
With that said, I would like to remind everyone including parents, coaches and players that officials this year will look very different. We may have games at U14A and down when coaches have to ref, we may also have games where we are limited refs and only have 1 at a game, etc. We need to make sure that we show whoever is reffing these games, the same respect you'd expect if you were in that position. Having refs is a privilege this year, not a right.
There will be no tolerance for obnoxious or rude behavior so please do not risk putting your team in the position where you are left with no refs within your cohort because of negative attitude.
We all will need to continuously remind ourselves and eachother that this year is different. We need to remain thankful to be able to have our athletes be on a team, playing the sport and developing and growing as players and adults.
Please continue to show kindness, patience and understanding throughout the year to all volunteers, players, coaches and refs in order to have a fun and successful season.
Thank you,
Michelle Viney
SGRA
PRESIDENT